A few snaps of my friends and acquaintances…
Mac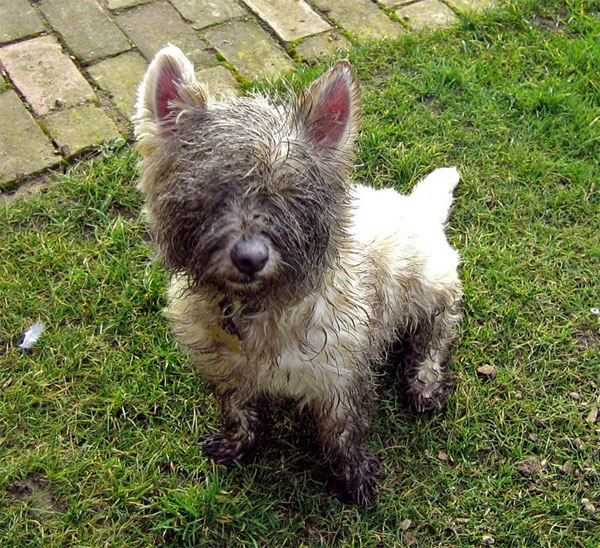 Mac is my new pen pal! This photo was taken after a day at the deep face mine (in the garden) where he worked as a Pit Wool Terrier. He's retired from mining now, but still enjoys the occasional bit of open cast work behind the barns.
Mac's PA is also a garden designer and would be interested to learn about any Deco gardens anyone's come across. I'm only familiar with the architecture side of Art Deco – as Mac put's it, so long as a garden has sufficient vertical surfaces to cock a leg that's all that matters – but if you have any more info on Deco gardens please let us know.
Frank (aka Pickles)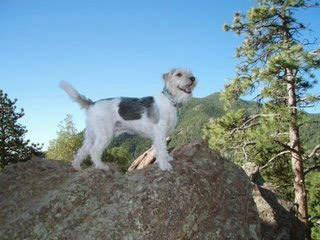 Frank is my new pen-pal. Pretty cool, isn't he. He's American, and as you can see he spends a lot of his time in the Great Outdoors. I know this is a pretty sad thing to admit, but… I found Frank after Googling my own name! It turns out his nickname is Pickles, and I think you'll agree we look quite similar – especially if you check out his photo on the International Mountain Bicycling Assoc blog. Although he does like Deco architecture, his first love is Mid-century Modern, so I'll get a few gems up for him ASAP.
Quincy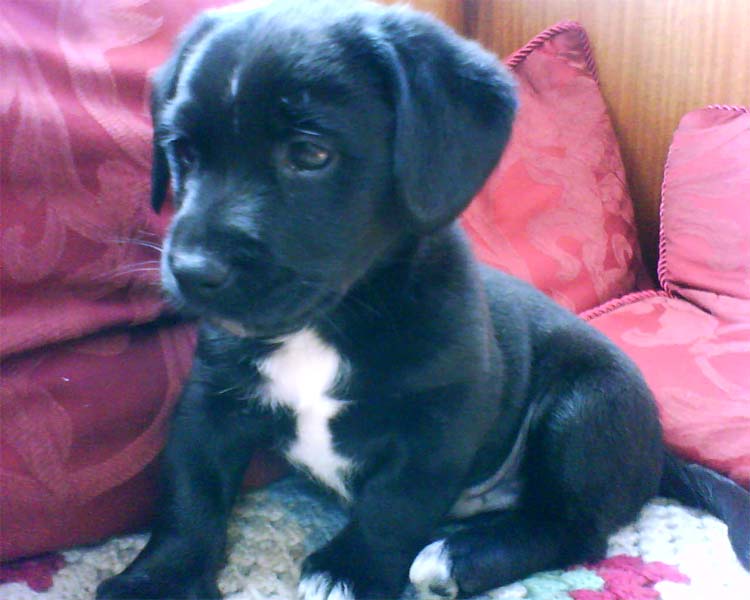 This is Quincy – don't get any ideas that he's cute, he'll soon be a grownup ruffian too you know. He lives on a houseboat on the Thames, and his mum is a Tibetan Spaniel, dad unknown (all the best dogs have dads unknown…).
Poppy
Poppy lives with Quincy and is one matriarch you don't mess with – I did, and we both have the scars to prove it.
Jo and Sasha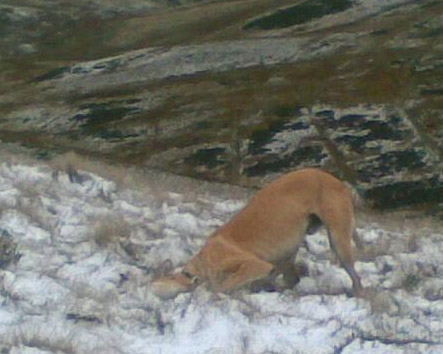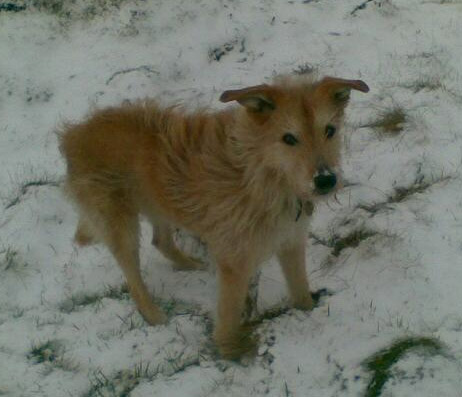 Jo and Sasha live together in Carlisle. They're pretty cool. Jo is a retired pro racer, and still loves to run in stadium size circles on the beach. Sasha is even more neurotic than me and takes vallium to calm her nerves. Luckily she gets lots of help and support from those around her.
Woolfie and Koo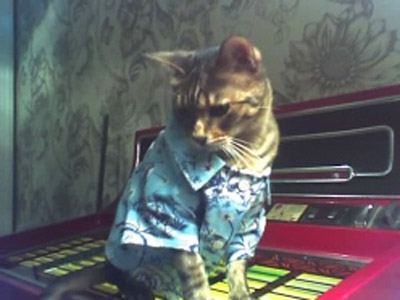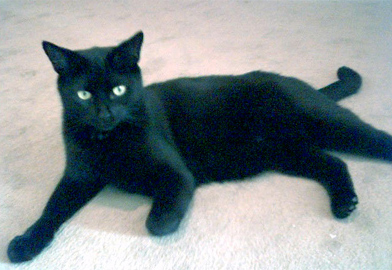 Woolfie and Koo are a couple of uptown metro-sexual cats I know. As you can see, The Wolf is really into rock 'n' roll (he's been booked to appear on an album cover – I'll keep you posted on that in the News section). Koo Black is a more chilled out and cool cat, who prefers to sit back and pass comment occasionally.
Rudi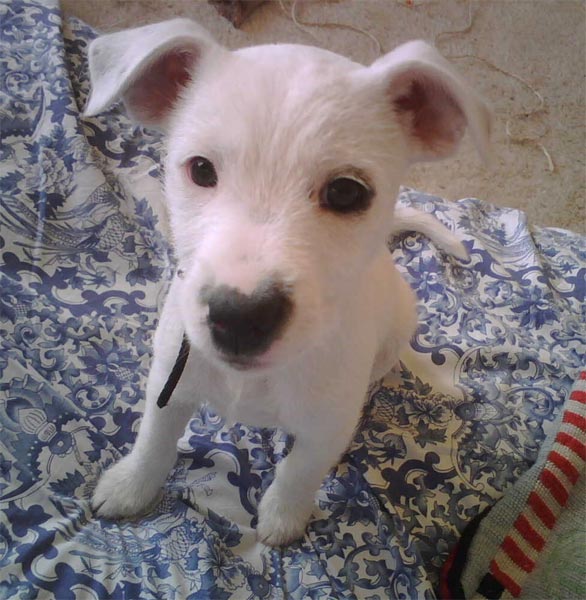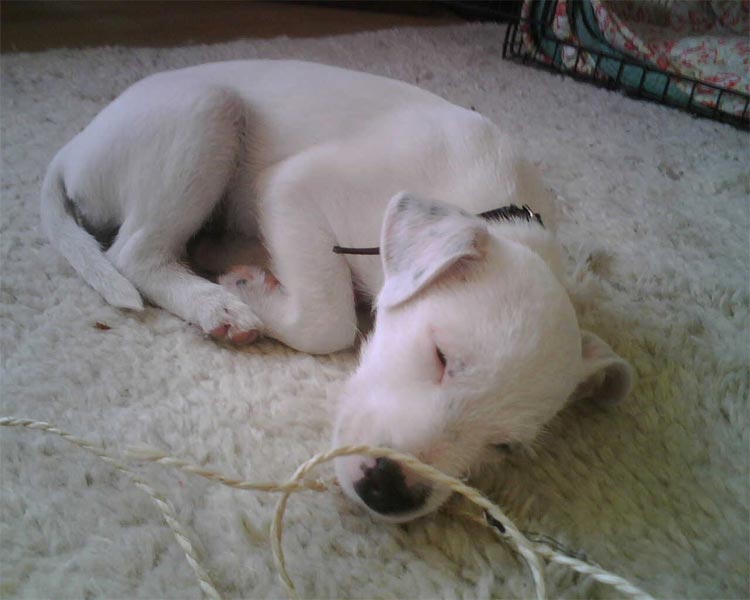 This is Rudi McConchie, mmm, yes that's right my 'cousin'. Not too sure how I feel about her – but frankly I do feel a sense of betrayal that I'm no longer my Uncle Jack's favourite, I can't lie about that. This is her when she was a puppy, she's not this cute anymore, so don't get any ideas that she's better than me. (Actually, she's got a crush on me, so at least she's got good taste.)
Ula
The thing for Rudi, though, is that my true affections lie with another… Ahh, the lovely Ula from Ullapool. (This is her as a puppy – she's much older than this now, I'm no Gary Glitter alright.) Ooh, she's got such good discipline and road sense, lovely soft dark hair – to be honest, it was love at first sight. But she's so far away from me…
Lionel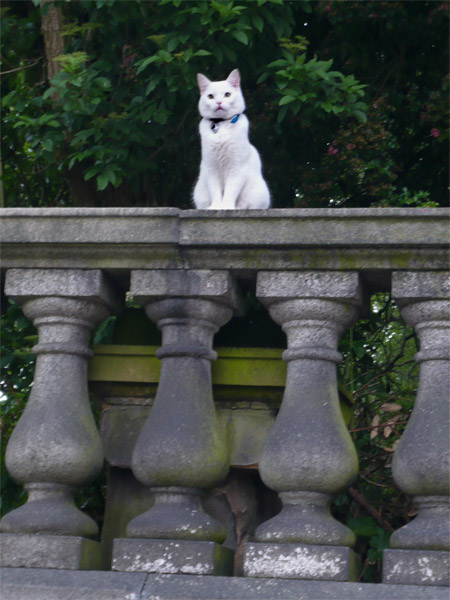 Lionel hangs out all the time at my local park. I normally chase cats, but I wouldn't begin to mess with him he's far too hard. He's like a cross between Terry Thomas and Scarface. In fact he's not even my friend really, I'm just scared he'll do me in if he sees I haven't put his picture up.