This page was called Sheds Etc., but I was getting a bit of a slating (from certain parties in the Sheffield area who shall remain anonymous) that I wasn't displaying any sheds here, so I've changed it to a more appropriate title, as I shall be adding various art deco odds and sods I come across when I'm out and about. I hope you enjoy…
Falkirk Wheel
OK, not Deco or even 20th century (it opened in 2002), but the Falkirk Wheel is an amazing piece of engineering and I'm sure you will all appreciate a piccie of it.
Old Ambulance Building, Falmouth, Cornwall
Don't know anything about this building I'm afraid, but I couldn't resist taking a snap on a recent visit to Falmouth. It's on Quarry Hill and it looks like it might need underpinning soon, that's all I know. Any more info welcome!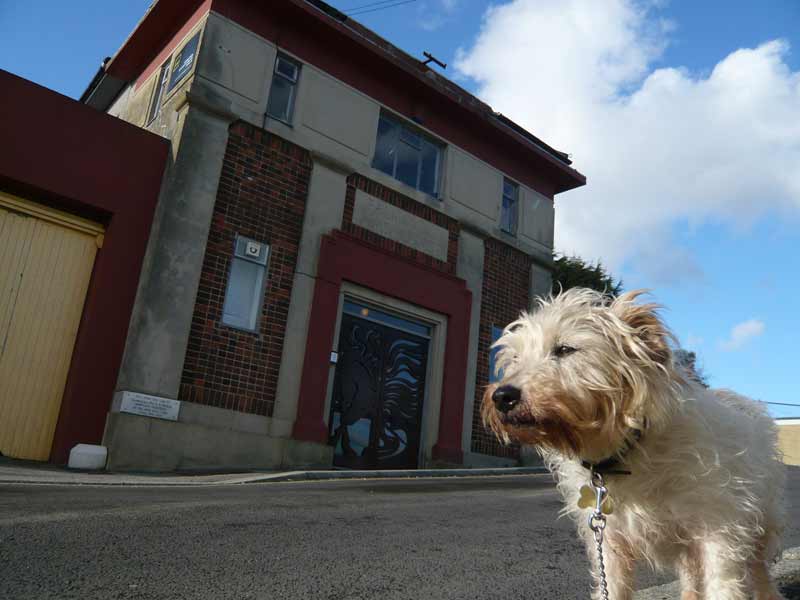 Glasgow Botanic Gardens Railway Station
I know this isn't deco, but it's such a cool derelict building, and one I'm forever passing when I'm in the Botanic Gardens in Glasgow, so I thought I'd pop it up here for you to see. The station was closed in 1939, and you can read lots about its history on the web. For a good idea of what the entrance looked like originally you should look at The Glasgow Story site.