Our first wordpress entry, and a bit of a test…
Hello,
This is our first time using WordPress, so we are going to be a bit experimental with our first posting. This blog will generally document our favourite pastime, which is taking pictures of me (Pickles) outside Art Deco and Modernist industrial buildings.  Having said that, today's (being our experimental day) will break the rule from the start.
We went to see the new proposals for the Botanic Gardens Garage in Glasgow this evening, so we thought we'd start off with a piccy of me posing outside there.  The Botanics Garage was built in 1912 and is the oldest surviving purpose-built garage in the UK.  It was in use as a garage until last year, by Arnold Clark, but they are now planning to develop it into a block of flats despite its recent Grade A listing.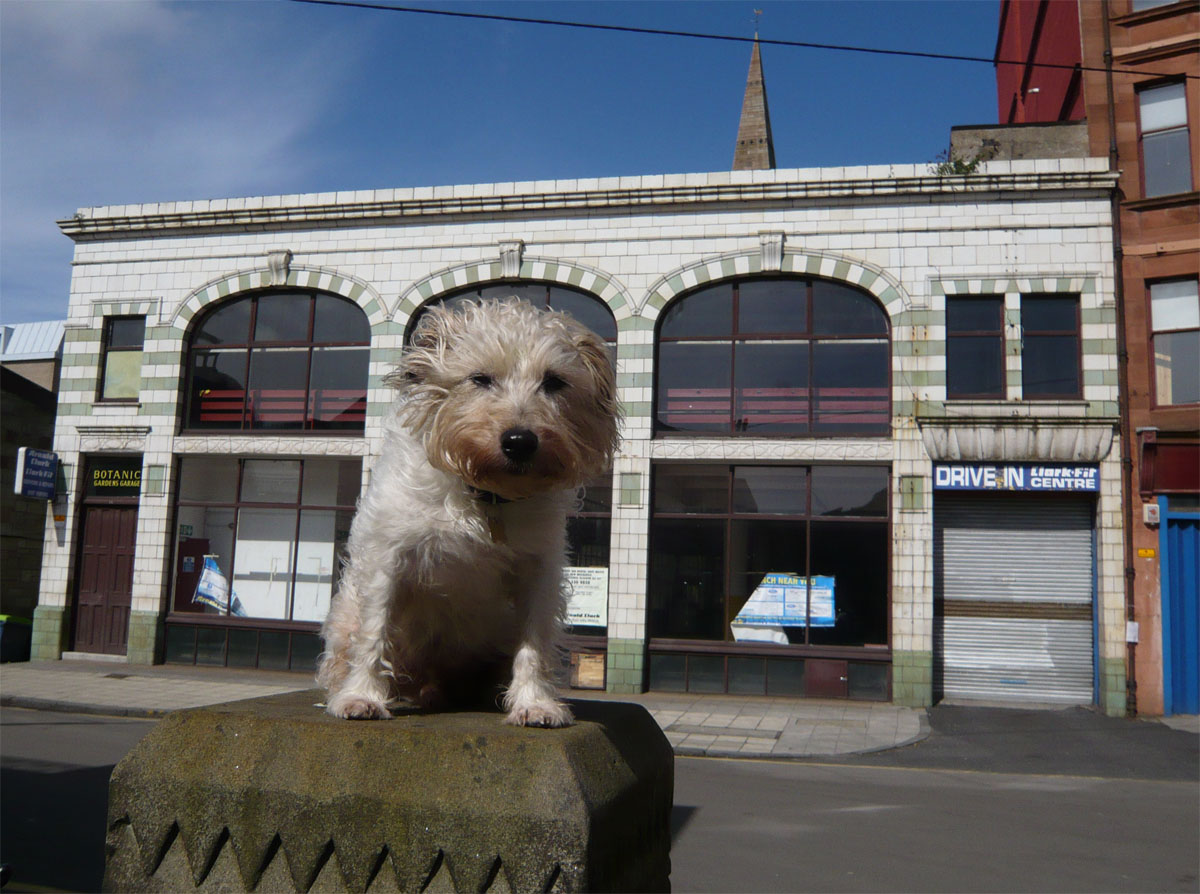 Botanic Gardens Garage, Vinicombe St, Glasgow.  1912.  architect: David Valentine Wyllie.
For more info see http://www.botanicgardensgarage.org/
and The Twentieth Century Society  which has also got a great photo of the garage back in the day.