Minimax Factory – Faggs Rd, Feltham – Architect unknown – date unknown.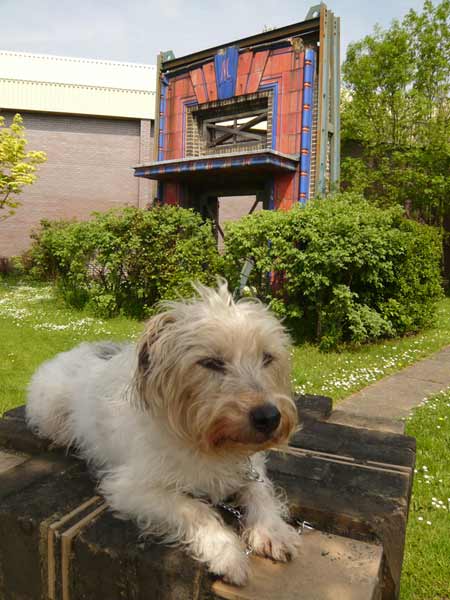 I love this doorway, which is all that remains of a factory on the corner of Faggs Road and Staines Road in Feltham, very close to Heathrow Airport and Hatton Cross.  I just don't know anything about it. If anyone has any info I'd love to hear it.  In the meantime I have to get on with some more research. (tbc…)
Thanks to P Casling (see comments) I now know its the Minimax factory!