K8 telephone kiosks, nr Kilmartin Village – Bruce Martin, 1968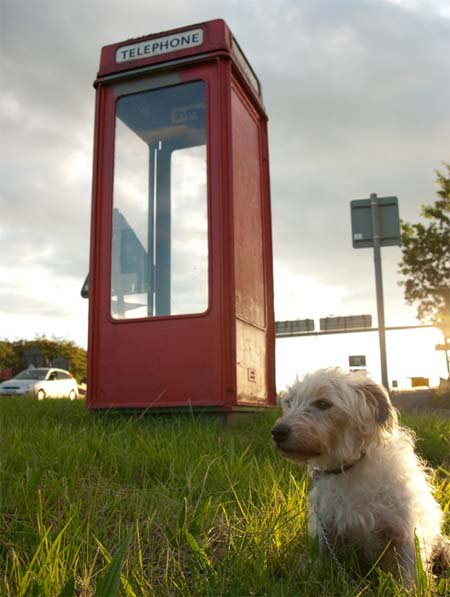 As promised a few months ago, I have found these wonderful examples of the very rare K8 telephone kiosk on the north side of the approach road to the Erskine Bridge in Renfrewshire; I'm fairly sure there are another two on the south side of the bridge as well. Designed by Bruce Martin in 1968, they were a rationalisation of the earlier K6 kiosk designed by Dog and Deco fave, Sir Giles Gilbert Scott.
Martin's K8 was the last red cast iron telephone box ever to be constructed in the UK, and represents the final stage in the lineage of a design that has become a global icon and symbol of Britain. Pitifully few of the 11,000 boxes manufactured remain and it is an incredibly rare feature in the British landscape – the boxes were too young to be protected by English Heritage when BT began decommissioning boxes in 1984.
However, twelve known survivors have been submitted to English Heritage by the Twentieth Century Society, who are also running a campaign to find out about any other boxes they may not be aware of yet. You could also tell us here if you know of any other K8 kiosks.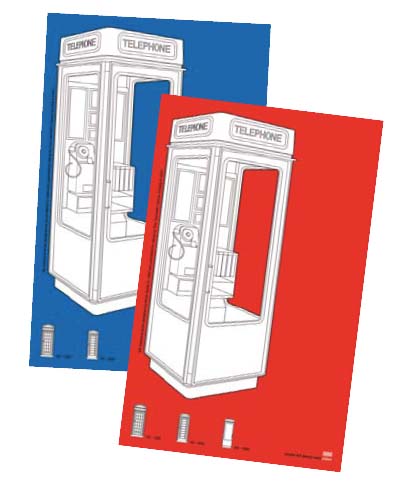 Why not buy a pack splendidly good K8 tea towels like these ones, designed by the fabulous People Will Always Need Plates. All money goes to the Twentieth Century Society campaign to protect the phone boxes.